The Year of 'Big Transformation' to Reflection Upon in 2022 and Beyond
2021 was the year when ideas concerning the diversification of Macau's economy started to translate into actions. Several specialists and market analysts in different fields told the Times that the past year probably marked the start of a new era and the beginning of the second "big transformation" of Macau following the liberalization of the gaming market.
Some professionals also described last year as challenging due to both natural and human factors. All in all, they all hope that the new year will yield more and better fruits.
Ben Lee
Gaming expert, managing partner of IGamiX Management & Consulting
This decade's most significant event is the realization in 2021 that Macau and its gaming industry are no longer sheltered, as seen from China's recent moves to crack down on economic activities that it deems undesirable.

Influencers, celebrities, video gaming and even educators (who are one of the pillars of Chinese Confucian culture) have all been subject to the direct intervention of Beijing last year.
The closure of Macau's biggest junkets and the message for gaming stakeholders should be clear: no more VIP business and no "rebadged" Direct VIP [market]. Gaming may be tolerated, provided it is nothing more than a minor part of holiday entertainment activities.
Just as Macau turned itself into the world's largest gambling hub, it now has to remake itself into a holiday, financial, technological, and medical tourism destination, using the economic engine of the gaming industry to drive the transformation.
Expertise and know-how will again have to be imported to facilitate this change, along with encouraging international entrepreneurs to stimulate grass-roots economic development. A new gold mountain awaits the bold.
* * * * * * * * * * * * *
Sérgio de Almeida Correia
Lawyer, Political Scientist
The biggest challenge in 2021 was to continue to live in Macau with successive restrictive interpretations and violations of the Basic Law. This brought, in consequence, a reduction of rights, and the strangling of the civil liberties of Macau residents, including the [rights] of demonstration, [freedom of the] press, freedom of movement. [It has involved] abusive and discriminatory quarantines, and reduced the quality of life (inflation, unemployment, high rentals, poor air quality, poor internet, bad roads, lack of top medical services, etc.).
The year 2021 saw several landmark and constructive judicial developments, but the most positive one I would highlight is the lawsuit of Asian American Entertainment Corporation vs Las Vegas Sands. [In the court trial hearings] we could finally understand how certain important decisions, which concern all of us and our future, are made; [and we also see] the role of certain people in Macau.
The final ruling in the Dore case [the former gaming promoter, Dore Entertainment Company Limited], the Central government's renewed commitment to fight corruption and money laundering, and the demise of the junkets and their local business partners are also major noteworthy events that will continue into 2022.
As the most disappointing events of 2021, I would choose a few, starting with the exclusion of candidates in the elections to the Legislative Assembly.
The lack of consistent ideas, competence and strategy from the Macau government to handle the ongoing economic and social crisis, [which is becoming more clear every day], is also to be noted as it is the lack of critical and independent thinking in the media and the erosion of freedoms.
In 2022, we will continue to follow US-China and EU-China relations, and hope that tensions will calm down.
We will also see how far the erosion of freedoms and the separation of power in Macau will go, following the coming Congress of the Chinese Communist Party and the legal developments in Macau in the areas of the casino industry and individual freedoms.
* * * * * * * * * * * * *
Steve Vickers

Political and corporate risk consultant specialist, CEO of Steve Vickers and Associates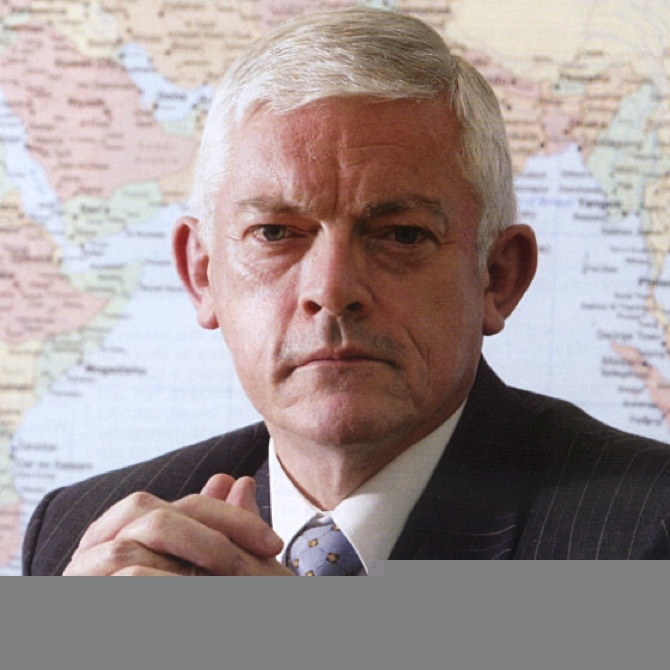 The looming expiry of casino concessions in Macau in mid-2022, and an intensive crackdown on junket promoters, presage an extremely challenging year for the sector (and hence the economy). Moreover, doubts are arising as to how much autonomy Macau will enjoy under the "One country, two systems" mechanism, given the central government's emphasis on the Greater Bay Area initiative.
A relative lack of clarity as to how the concession holders might extend their rights, or tender for a new concession, looms over the casinos.
The Macau government has raised the prospect of controls on the payment of dividends out of Macau, and of requirements that casinos hand a bigger ownership stake to local partners, all of which will affect the industry. US casino operators will be at a greater disadvantage in future changes.
Perhaps more importantly, the arrest of Alvin Chau, the principal of Macau's biggest junket Suncity Group, and Suncity's subsequent closure in December 2021, suggests that the Beijing and Macau governments will no longer allow the junket model to continue its current form and that it will act to prevent wide-scale infringement of Chinese capital controls.
Given the importance of junkets and capital outflows in underpinning the industry's growth hitherto, investors must prepare for much lower returns.
Looking forward, a concern in 2022 will be the treatment of capital flows out of China into Macau. The Mainland and Macau authorities in 2022 may seek to ensure that as much gaming activity as possible is denominated in Chinese yuan [renmimbi] and hence does not affect China's capital account and transfers through digital means, and is thus traceable. This approach would enhance government control but would damage gaming interests.
* * * * * * * * * * * * *
Joe Chan

Environmental advocate
Nature-lover and environmental advocate Joe Chan started by saying that in the past two years, the city has faced a lot of big environmental challenges. "We are faced with a poorer environment," he said.
In the past two years, Chan says, not only the city, but the whole world has run into a virus-phobia. There were periods when members of the public were not willing to conduct interpersonal contacts. Even now, it is not uncommon to see people pressing elevator buttons with the tips of their keys.
Nonetheless, what concerns Chan most is the use of disposable resources, such as facemasks and takeaway containers. Although he understands that reducing human contact is a way to cut the spread of the Covid-19 virus, he recommends that in more stable times, the use of reusable containers should be encouraged.
Meanwhile, he also finds light pollution in Macau concerning. "In Macau, we have no guidelines on the use of spotlights," Chan said. "Authorities in Zhuhai are [implementing] strict restrictions on that. The Chimelong [Zoo] still uses spotlights but they were told to shorten their duration [of use]."
However, he admitted that there was good news, such as the ban on disposable plastic straws and stirrers, besides styrofoam. "That was a bit of good news," Chan said.
Looking into the future, Chan hopes that the government can adopt real policies to help the city achieve the national goals of "carbon peak" and "carbon neutral", since, he says, these goals are now more slogans than targets in Macau.
He added that the city is good at exploiting the resources of others for its own good. "For example, we're now taking water from Guangxi Province to ease our salinity problem. We're actually robbing others' resources to ensure our comfort," Chan said.
"It's easy to do small deeds like banning straws, but how can we have a roadmap and a timetable to achieve environmental goals," Chan said, adding that in the Mainland, the government draws links between power use and gross domestic product (GDP) creation. "Businesses are encouraged to generate the greatest GDP possible with the level of power they use."
* * * * * * * * * * * * *
Sok Chan Ng

Painter
Having returned to her hometown from the US in July last year, emerging painter Sok Chan Ng described last year as an "adversity". "I participated in several exhibitions and rarely saw sales of paintings," she disclosed.
Not being able to sell their work has made a second source of income indispensible for artists.
With that situation, she said, many artists had to change to the field of education to survive. This is not the best option not because they do not like teaching, but because they could not focus on producing artworks.
"Most of the time, we need to calm ourselves down and look into ourselves to get inspired," Ng said. "When we prepare for and give classes, we need to concentrate on the classes rather than painting our own works."
She just started her own workshop, but the process was quite time-consuming. "I waited for five months to get the education license [for the workshop] to be approved. It means five months rent was paid for nothing," Ng disclosed.
What she saw as another hard-hit is the economic downturn with many people earning less than normal, if not earning nothing at all. "Many artists have become less brave to try," Ng said. "And as many have used up their continuing education subsidy, fewer people are enrolling in classes."
She even referred to Maslow's hierarchy of needs to explain why arts are not the first thing on people's minds in hard times.
Despite all these, in the coming year, she will do her part. "I never thought about relying only on the government [subsidy]," Ng said. "Although I have registered as an eligible continuing education program educator."
She will also try to invest more time in painting. "Without work, there won't be any peripheral trades, such as marketing," she said.
* * * * * * * * * * * * *

Susanna Lei
Columnist and blogger
As for many people, last year was not very easy for Susanna Lei, a regional columnist and blogger. Although working as a freelance only, Lei has been providing lifestyle reviews, on fields such as the arts, food and travel, and more, to a wide array of readers. Her writings have been regularly published not only on her blog, but also on columns in many regional publications, such as ELLE China, Vogue China and Ctrip.
She admitted that many projects have been halted due to her personal situation. "For example, there were business trips that I couldn't take because of travel and other restrictions," Lei recalled.
The question of "why not travel to mainland China?" may arise. To that, Lei frankly explained that throughout the year, new Covid-19 infections have been recorded in different places of the country, which led to the requirement to quarantine after returning to Macau.
"I was invited by the tourism authorities in Guizhou and Beijing for familiarization trips but I didn't go, out of the fear that if anything happened, I might be quarantined," Lei said, hinting that there may not be "later" as chances can slip away unintentionally. "Another trip was delayed due to new infections. But when the situation calmed, the contact person had left the position and we lost contact ever since."
Another trip was for a concert in Hong Kong. "It was planned early last year for the concert of the Cheung Brothers in Hong Kong late last year. I wasn't able to go due to quarantine requirements and it was their last concert as a duo!" Lei exclaimed.
Nonetheless, Lei said she is optimistic and believes that things will get better. "I believe that when there's a door closed, a window will be opened instead," she declared.
The past year has justified her attitude. Although she lost her column in ELLE Hong Kong due to economic reasons, because of the "extra free time", she was able to accept an offer from an online international travel media outlet.
Ultimately, her primary wish for the year is that the pandemic will end so that normal life can return. Renato Marques & Anthony Lam